One of the largest Social Welfare Corporations in Osaka with 26 facilities and more than 500 caregivers including more than five Filipino workers is positive to increase their foreign caregivers therefore is preparing a support system that will positively help all foreign caregivers. This company has a good reputation of being stable and very supportive to all their workers thus a perfect opportunity for experienced caregivers.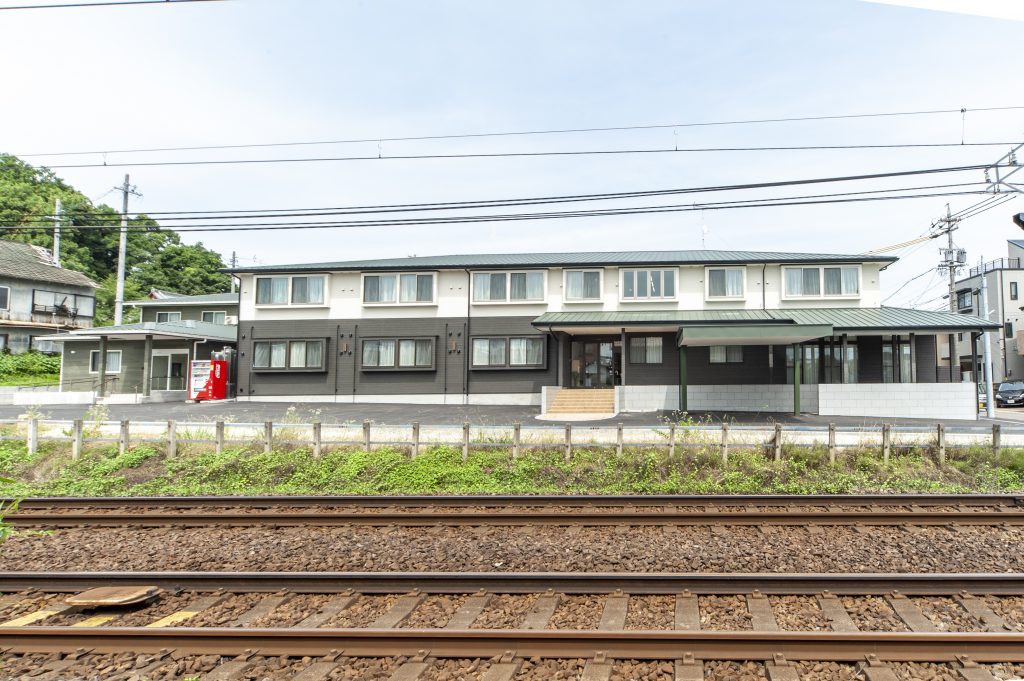 Caregiver Job Responsibilities:
Assists residents with activities of daily living, including bathing, dressing, grooming, toileting, transferring and getting to and from activities and meals according to the individual service plan.
Allows and encourages residents to do as much of their own care as possible.
Serves meals to residents in the dining room or apartments and may assist in preparing meals following preplanned menus.
Initiates and participates in leisure activities provided for residents as described in the activity calendar and encourages residents to socialize and participate in planned activities or programs to develop friendships with other residents.
Maintains residents' records daily in a timely manner and in accordance with company policy and procedures; documents medication distribution as applicable, leisure activities, incidents, and observations; reports any changes in resident's physical condition and/or behavior, and visitors; observes and reports the health and emotional condition of each resident; and promptly reports all changes to the supervisor.
Assists residents with medication as defined in medication procedure; assists or supervises residents who self-administer medication; follows physician orders and state laws to administer medications to residents who cannot self-administer their medications; and exhibits understanding of and follows medication policies and procedures.
Maintains a clean, safe, and orderly environment for the residents; performs general housekeeping; and follows cleaning schedules for resident laundry, bedrooms, dining area, living space, bathrooms, kitchen, and other areas.
Follows proper procedures in emergency situations and responds promptly and positively to resident requests for assistance.
Encourages teamwork through cooperative interactions with co-workers.
Working hours(Shift work):
7:00 – 15:45(45 mins break)
9:00 – 17:45(45 mins break)
10:45 – 19:30(45 mins break)
17:00 – 9:30(60 mins break)
Benefit:
Comprehensive training is provided
House will be arranged
Insurance and allowances available
Paid leave 10days after 6 months
Refresh holiday 6 days
Company provide a material for care related certificate
Caregiver Qualifications/Skills:
Japanese skill(at least in conversation level)
Caregiver certificate is plus(Kaigofukushishi, Helper 2nd)
Health promotion and maintenance
Creating a safe, effective environment
Motivating others
Legal compliance
Bedside manner
Medical teamwork
Promoting mental health
Pain management
Listening, analyzing information, and focusing on quality
Physical ability to reach with hands and arms; climb, balance, stoop, kneel, crouch, or crawl; and lift up to 50 lbs. while avoiding potential injury from transferring, repositioning, or lifting residents
Education, Experience, and Licensing Requirements:
Valid visa working in Japan(Company sponsor the existing visa)
Minimum 1+ year(s) professional or personal experience supporting individuals with disabilities, mental illnesses, or challenging behaviors
Must be over 21 years old
Salary&Allowance:
3,800K Yen ~ including allowance + Bonus(2 times a year)
consider your experience
Certificate allowance 20,000 yen ~
Treatment improvement allowance 40,000 yen
Night Shift allowance 4,500 yen/time
House allowance 20,000 yen/month for 2 years(If you move for the work)
Inquiry form:
Don't hesitate to contact us if you are interested!
About MerLac Sky Co., Ltd.
Operation of housing for the elderly with care-giving services  MerLac Sky is also a registered registration support organization based in Nagoya in Aichi pre. We are a specialist recruitment consultancy. We provide high quality Filipino permanent and contract staff, workforce management solutions and training services.